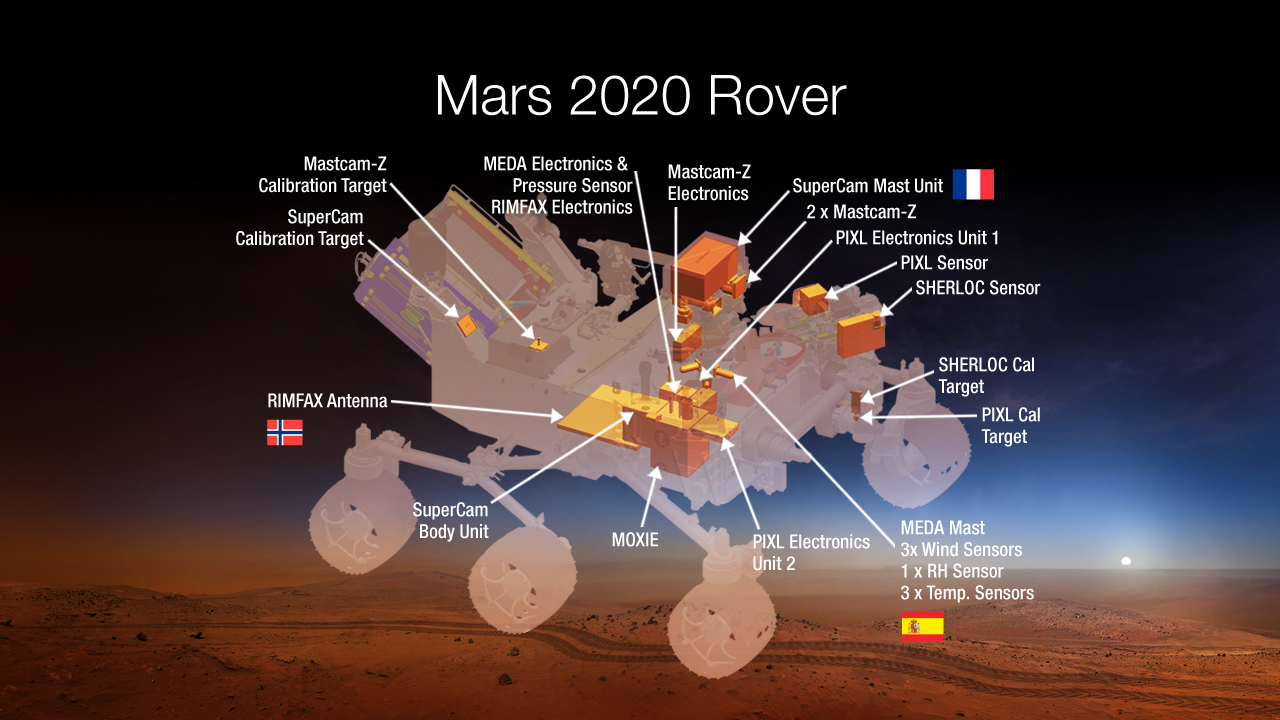 Ground Penetrating Radar is leaving the Earth for the first time! As the Mars Rover 2020 launch nears, exciting new details of the mission are being revealed. In less than four years NASA will send a space rover to Mars, and while this is not the first unmanned exploration of Earth's neighbor, it will be the first mission to utilize Ground Penetrating Radar.  In addition to collecting soil and rock samples, the mission will utilize advanced GPR technologies to record subsurface data as it pertains to the geologic conditions of Mars.
The mission to Mars in 2020 will focus on a region of the planet that is thought to be conducive to microbial life. By using GPR to study the terrain of Mars and other celestial bodies, scientists will gain knowledge of planetary composition without the risks of excavation or other soil disruption performed by humans.
This journey will provide crucial information to the discussion of whether or not life on Mars has ever existed. Also, the mission will uncover critical findings that will get NASA one step closer to putting a human on the 'Red Planet'.
For more information on the Mars 2020 mission and to check out the rover equipped with GPR technologies click here. If you think you have an application for our services, please call 888 445 SCAN today to learn more about our scanning services.