Call us at 888-445-7226.
SiteScan is a leading provider of subsurface imaging and utility locating. We utilize advanced, non-destructive methods to provide Better Vision through hard surfaces like soil, concrete, asphalt.
Our Ground Penetrating Radar (GPR) and Electromagnetic Location services prevent unexpected setbacks in many construction projects, allowing you to work safely and avoid costly damage to existing infrastructure.   Knowing where existing utilities may create conflicts gives our clients Better Intelligence to plan and execute their work efficiently and safely.
Better Vision, Better Intelligence, means that our professional staff here at SiteScan will give you results with unparalleled accuracy and insight. No matter the size or scope of your project, we have the field experience, commitment to quality, and technical resources to overcome any challenge and deliver the information you need.  We have helped on hundreds of projects for a wide variety of clients with our Concrete Scanning and Utility Location expertise and we are here to help you.
Same-Day Response
We pride ourselves on our ability to provide same day response to urgent or last minute requests.  When you need Better Vision, Better Intelligence right away, you need SiteScan:
We have offices located in Los Angeles, the San Francisco Bay area, San Diego, the Inland Empire, the Sacramento Valley, and the Central Valley.
We guarantee a 24-hour response to all inquiries and offer same day response in emergency situations.
We offer digital on-site reporting so you get your results immediately.
Contact Us Today!
Call us at 888-445-7226.
Or complete the form to the right and one of our consultants will contact you within 24 hours.
We look forward to hearing from you!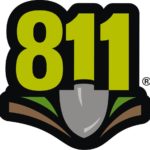 Remember: It is always a good idea to contact your local utility companies or Call 811 for preliminary identification of main utility lines before scheduling a comprehensive utility locating survey.