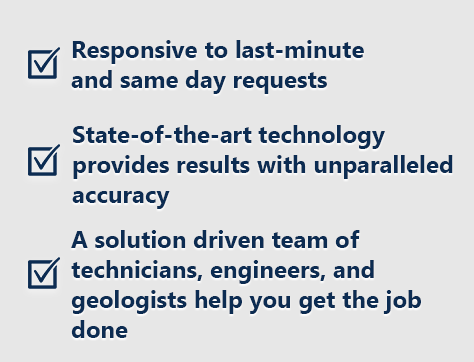 Full Service Utility Location In Southern California
Prior to excavating a job site, utility location services should be utilized to prevent unexpected collisions with existing lines below ground. Our Utility Location equipment allows you to avoid costly and time-consuming issues that could arise by digging without subsurface knowledge. We use a combination of techniques to identify utilities to ensure accurate, comprehensive results. Our state-of-the-art utility location techniques include:
Direct Connection to a utility using a signal sent through the line
Induction using a signal sent from above ground when you cannot directly connect
Sonde involves inserting a locatable transmitter into a line
Ground Penetrating Radar technology emits is a safe radar wave sent underground and maps out underground objects
Potholing Vacuum Truck services also available
In addition to location services, SiteScan can identify the type of subsurface utility without excavation. Our technicians are able to provide real-time data analysis and generate 2D and 3D reports on-site.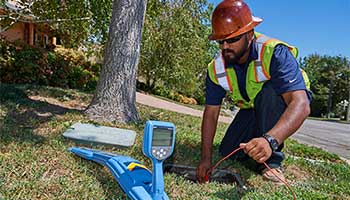 Utility Location by Method
We use every method to ensure our clients get the information they need. Our full service utility location services make use of multiple technologies like electromagnetic induction and GPR to get you the intelligence you need for your project.
Read More...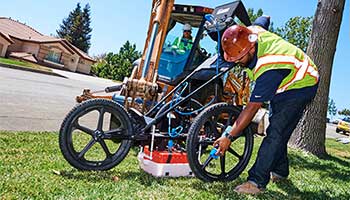 Utility Location By Type
SiteScan can locate and map a variety of utilities
including active and inactive electric, water, gas,
sewer, and telecommunication lines. Contact us
for additional applications.
Read More...
Call us at 888-445-SCAN or complete the form and we will contact you immediately.
What Clients Say About SiteScan