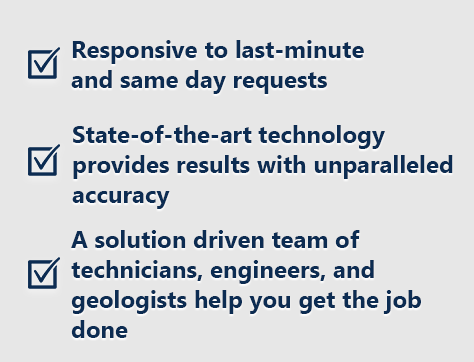 Southern California Concrete Scanning Services
Unsure of what lies within an existing structure? Our Concrete Scan equipment allows you to avoid costly, time-consuming, and potentially dangerous issues caused coring or drilling without the knowledge of what's inside. SiteScan uses Ground Penetrating Radar (GPR), a cutting edge technology that provides accurate results with minimal downtime. Our concrete scanning services include:
Structure / Concrete Inspection
Deterioration Assessment
Slab Thickness Measurement
Void Detection
Our team of licensed technicians, engineers, and geologists are here to get you the results you need. Call today!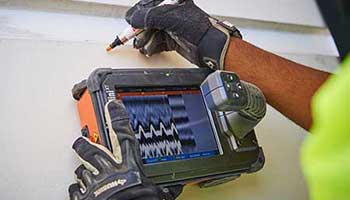 Scan Almost Anywhere
Small confined spaces are easily scanned! Our handheld Concrete Scan equipment is smaller than a standard shoebox and can detect a variety of embedded objects.
Read More...
Call us at 888-445-SCAN or complete the form and we will contact you immediately.
What Clients Say About SiteScan